Doing a test run with my new build. My fridge (converted chest freezer) was holding steady at the correct temps when beer constant or profile was set to 65 deg F. However since lowering the set temps below 50 deg F, I'm not able to keep the compressor on long enough to reach the desired temps.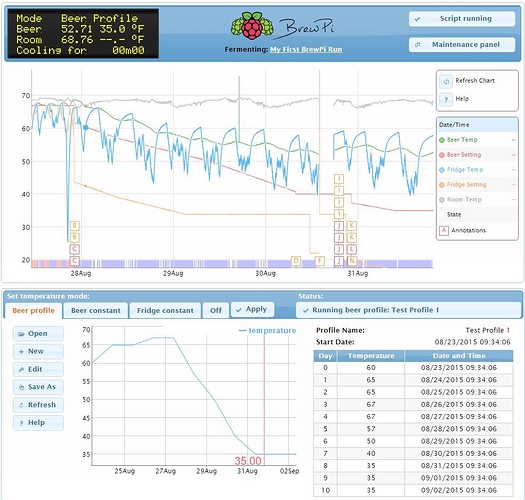 No matter how low I set the beer constant or profile, I'm only able to get the water in my carboy as cold at 52 or 53 deg. If I set the freezer to always on, I can get the fridge temp close to zero with a beer temp about 33 deg F. The K values are all set to the default.
I'm running a RaspPi 2 with the new Particle Photon. When in test mode I can see the SSRs for heating and cooling toggle on as desired. During normal operation when the LDC reads cooling, the SSR for the freezer doesn't always come on. Any ideas?