Ok, I am close to finishing this little project. I have a chilled glycol tank connected to a pump that I want my BrewPi to call on when the beer temp is too warm. I'm fermenting outdoors (in the shade) in Vietnam at the moment. It's hot.
I have an SSR, Pi, OneWire sensors and the Spark unit.
I plan on placing the thermometer in a thermowell in the fermenter. And when the temperature exceeds the profile's temp, it turns on the pump to send the glycol around the jacket.
What device settings to I need to do this?
The interface baffles me still.

If you can give me the kid version of direction I would appreciate it.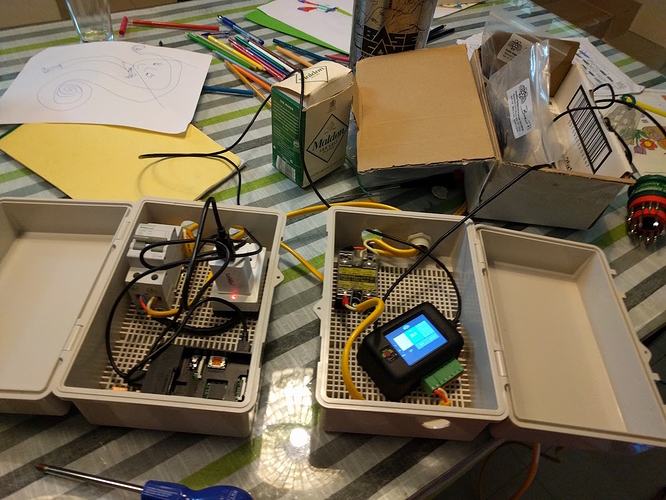 Kids homework and electric