Hey,
Generally nothing is that important but I have 10 gallons of Kolsch cooling right now and my BrewPi isn't working again. I can go to the Maintenance Panel and set it up but the settings don't save. I am hitting apply too.
I will do this: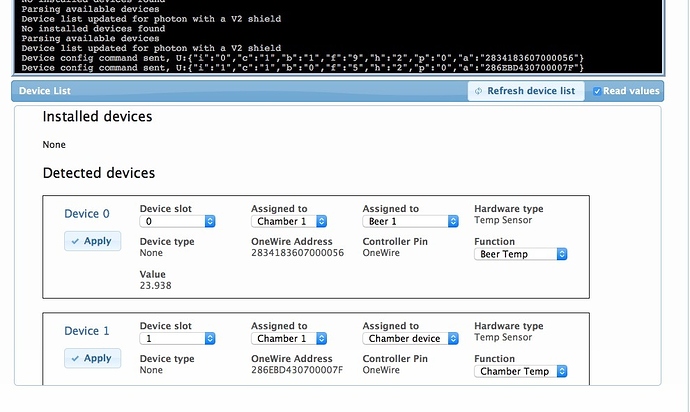 and then refresh and see this: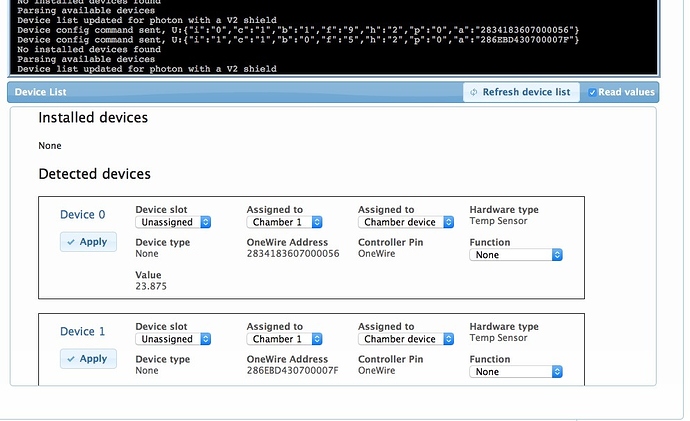 Not installing devices? Any help would be appreciated.