Hello!
First time using the new BrewBlox for an actual beer. I brewed yesterday, then put my wort in the fridge to chill to pitching temperatures (9°C). I checked this morning, and BrewBlox appears to be showing that it is still chilling, even though the wort is 2°C below the set temperature and the fridge chamber temperature is at 3.5°C…
Any ideas what is going on and how I can fix this?
Graph plot: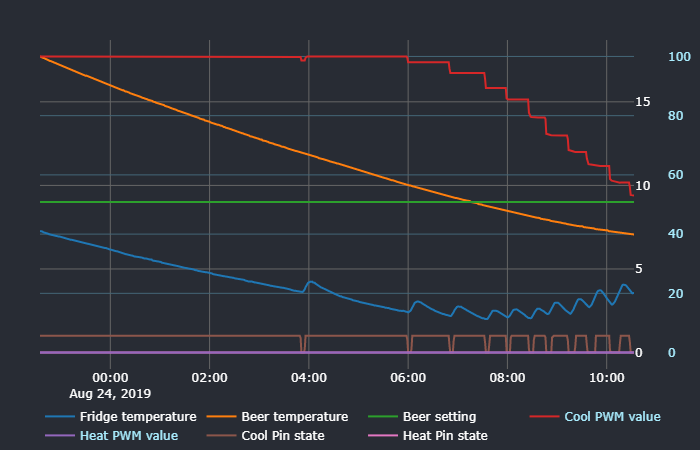 Fridge view: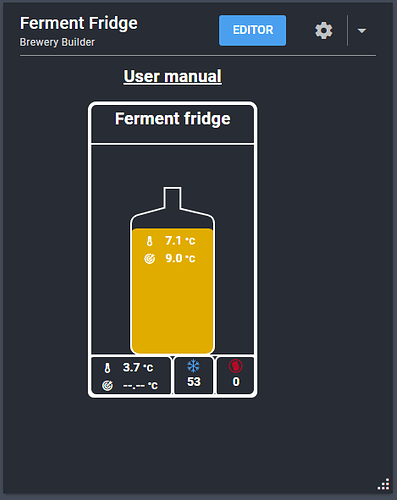 I am a bit confused about the Cool PWN value. Surely a fridge is just on/off - how does a PWM make sense in this case?
One thing I noticed while taking screen grabs for this, the ferment actions pane seems to indicate that control is not enabled. However it was set to constant beer temperature previously (as otherwise it would not be cooling).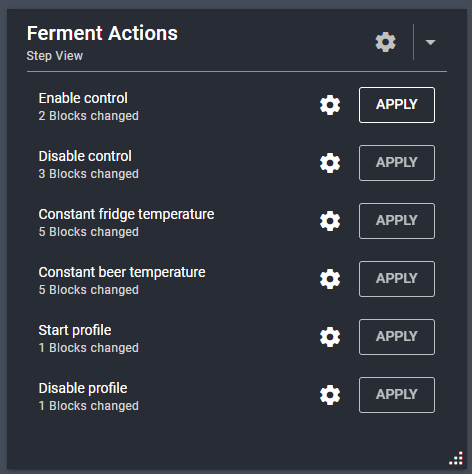 Any help appreciated!