Hello,
I've got my fridge setup and it's been working for some time now but I recently noticed the following
.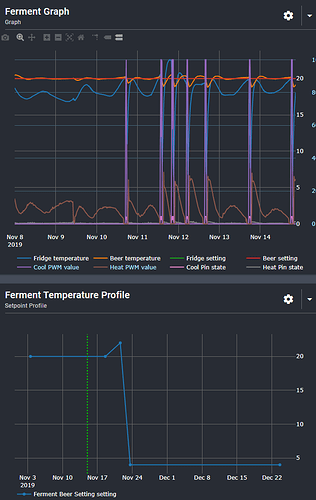 As you can see for the first 3 days of this graph (and the previous brew) it maintained a reasonably stable temp in my beer but starting on the 10th something weird is happening.
As far as I'm aware no one had touched the fridge in a week.
Any clues ?
Thanks in advance
Matt